WELCOME TO NOONE
TRANSPORT & LOGISTICS
Noone Transport Ltd has been in operation since 1986 and we work with a wide range of sectors across the transport industry including food, retail and pharma. We cater to clients across Ireland and Europe – whether it be full or part, temperature controlled or ambient loads, we can meet your every need providing quality transport solutions both nationally and internationally.
We provide our customers with a wide range of transport solutions on our wide variety of modern equipment which includes secure box units, euroliners, curtainsiders and temperature-controlled fridge units. All our equipment is fitted with the latest technology to provide you with optimum tracking and fleet management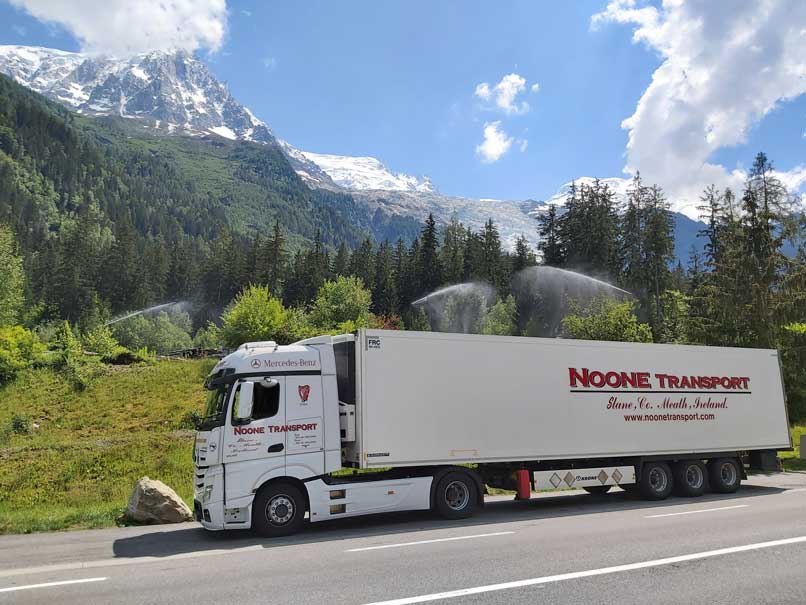 NEW HQ & WAREHOUSE Q2 2023
Noone Transport & Logistics LTD are excited to announce that our new Warehousing Development is underway and is due for completion in Q2 of 2023


PROVIDING YOU WITH KEY TRANSPORT & WAREHOUSING SOLUTIONS
Our fleet is made up of Mercedes tractor units and also a range of small vans for local deliveries. We operate a fleet of 50 Mercedes trucks which are replaced every 4 years in order to ensure break downs and disruption to our customers are kept to a minimum. Our fleet meets Euro VI standards; reducing the environmental impact.
SEND US A MESSAGE DIRECTLY
Ashbourne Office:
Noone Transport & Logistics, Unit 15, Ashbourne Business Park, Ashbourne, Co. Meath
EIRCODE: A84 VY82
Slane Office:
Noone Transport Ltd, Monknewtown, Slane, Co. Meath
EIRCODE: C15 XV62