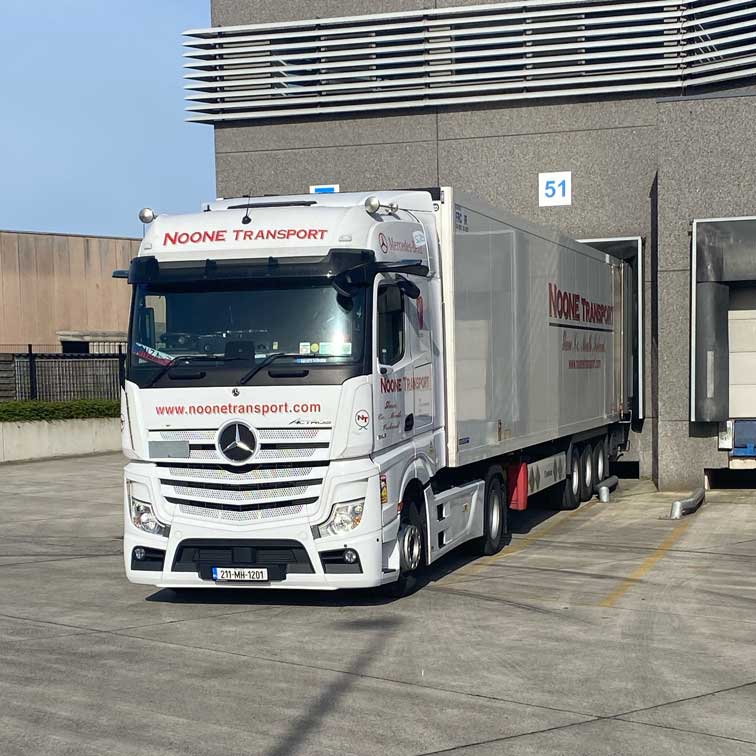 Noone Transport understands the value of being able to deliver 24 hours a day, seven days a week. By providing the highest standards of import and export logistics & transportation management, we strive to exceed customers' expectations in the retail industry. As our drivers are critical to sustaining our hard-earned retail sector reputation, all our drivers are ADR and GDP-certified, as well as aviation security training, enabling us to tackle any route and any load. Our complete fleet of Fridges, Euroliner, Curtain-siders, and Secure Box Vans have individual trailer tracking, allowing us to undertake operations from simple track-and-trace, to full EBS technical data.
TRAILER & ASSET
SOLUTIONS BY TRANSICS
We have independent trailer tracking on our entire fleet of euroliners, curtainsiders and secure box vans which allows us to perform every task from simple track and trace to extended EBS technical data.
XPO Global Forwarding Ireland have worked with Noone Transport for over 10 years. As a family run business we find Noone Transport provide us with a reliable, efficient and professional transport service with a strong focus on customer service. The team at Noone are always friendly, courteous, and go above and beyond, meaning we trust them whole heartedly with our shipments. Their highly trained drivers always provide the right impression which has been paramount in allowing us to create lasting relationships and building our business year on year.
Kieran Parrock


Global Forwarding | Branch Operations Manager