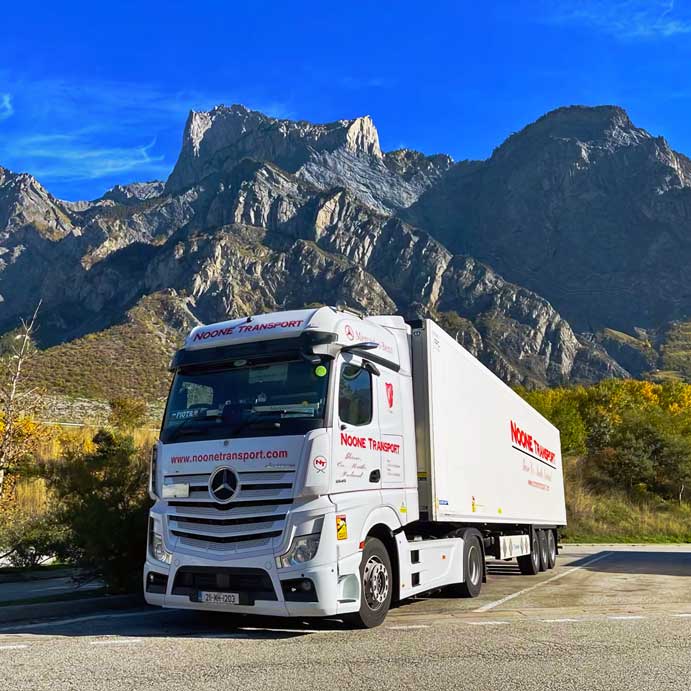 Along with a dedicated national transport service we provide a continental service covering most major Europe destinations including the UK, Belgium, Holland, France, Spain, Italy and Germany. Other destinations can be served depending on the transport specifics – please contact us with your requirements.
We're trusted throughout Europe for our dedicated transport service. But for your added peace of mind, we're also members of the Irish Exporters Association and we are currently undertaking the FORS accreditation process.
We are committed to ensuring our equipment matches the best on the road and we currently have a quality 50 truck Mercedes fleet – all of which operate to Euro VI standards.
Our drivers are ADR and GDP-certified and hence authorized to transport hazardous items. They are also aviation security trained, allowing them to pick up and drop off at airports. Our fleet is comprised entirely of Mercedes tractor units, with new units added to the fleet each year. We employ the most advanced technologies available, such as Trailer and Fridge Tracking by ThermoKing, CameraMatics live internet camera systems for 24 hour surveillance, Truck Tracking & Communication by Transics, and Transport Management Software by Eureka, all of which help us manage our risks on the road, and all our trailers are fitted with heavy security container locks by Vadac to ensure the safe delivery of all contents.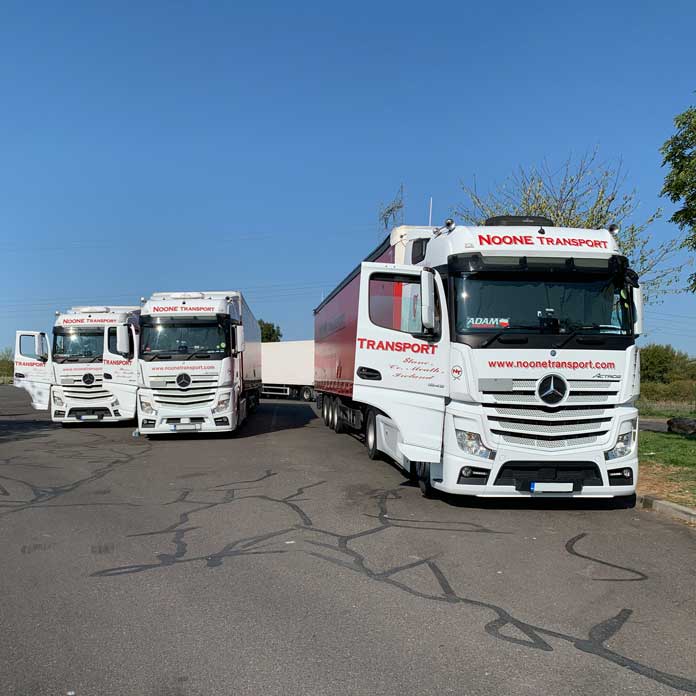 XPO Global Forwarding Ireland have worked with Noone Transport for over 10 years. As a family-run business we find Noone Transport provide us with a reliable, efficient and professional transport service with a strong focus on customer service. The team at Noone are always friendly, courteous, and go above and beyond, meaning we trust them whole heartedly with our shipments. Their highly trained drivers always provide the right impression which has been paramount in allowing us to create lasting relationships and building our business year on year.
Kieran Parrock


Global Forwarding | Branch Operations Manager