Noone Transport
& Logistics Profile
Noone Transport Ltd is a family-run business which caters for both national and international transport. We cater to clients across Ireland and Europe – whether it be full or part loads, temperature controlled or ambient loads we can meet your every need providing quality transport solutions both nationally and internationally.
We have been in operation since 1986 and cover many sectors in the transport industry including food, retail and pharma. We can provide our customers with a wide range of transport solutions on our wide variety of equipment which includes Secure Box units, Euroliners, Curtainsiders, Temperature-Controlled Fridge units & Container Transport and Storage.
Along with a dedicated national transport service we provide a continental service covering most major Europe destinations including the UK, Belgium, Holland, France, Spain and Germany. Other destinations can be served depending on the transport specifics – please contact us with your requirements.
CERTIFICATION & DEDICATION
We are trusted throughout Europe for our specialized & dedicated transportation service, in addition to being members of the Irish Exporters Association, we are also ISO 9001 and 18000 certified.
Our head office personnel and drivers adhere to the highest standards of professionalism and service quality. Our drivers are ADR and GDP-certified and are therefore licensed to transport Dangerous & Hazardous Goods. Our drivers have also received Aviation Security Certification, permitting us to collect from and deliver to airports.
We ensure that our equipment is on par with the latest on the road, we have 80 trailers (consisting of single and dual temperature fridges, box-vans, curtain-siders & container transport trailers) with a premium 50 truck fleet – all of which are Mercedes Actros tractor units and meet EURO VI Emission Standards.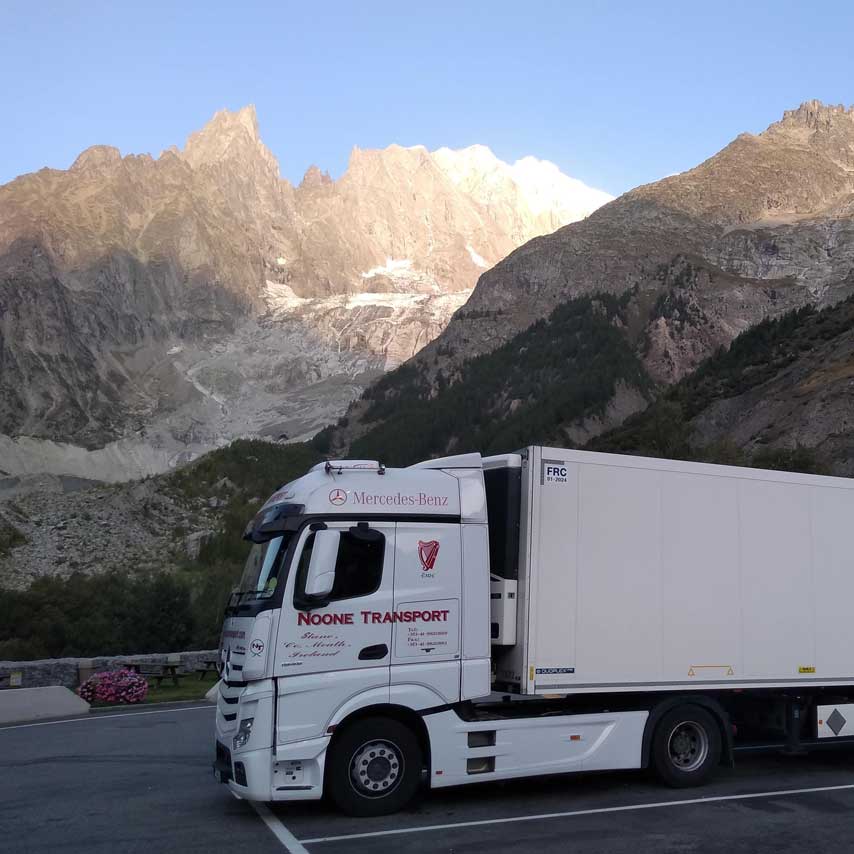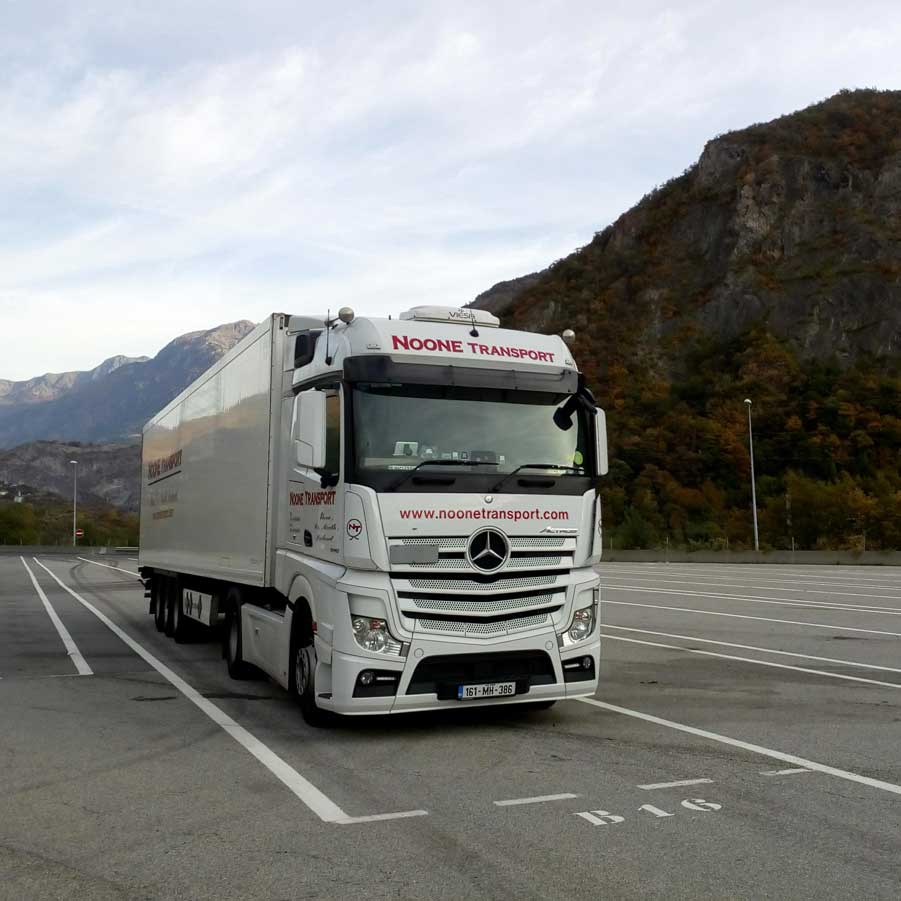 NOONE TRANSPORT TECHNOLOGY
We use the latest available technology to manage our risk and guarantee our customer's satisfaction, systems such as; Fridge Monitoring by ThermoKing, Truck Tracing & Communication by Transics, Transport Management Platforms by Eureka, and 24/7 live CameraMatics vehicle video equipment.
All our trailers are equipped with heavy security container locks provided by Vadac, to ensure secure transportation.
Since 1986, our family-run company has been entrusted to deliver more. Our headquarters are located 30 kilometers north of Dublin, four kilometers from the M1 and just two kilometers from the N2, putting us perfectly positioned along the two major motorways linking Southern and Northern Ireland.
Here in Dawn Farms Distribution we like to build partnerships that last and use partners similar to us that put the customer at the heart of everything. Service to our customers is hugely important to us, and so when it comes to providing the final link in a quality driven supply chain we choose our partners wisely. Noone Transport is one such partner. For over ten years they have given us tremendous support and service when it comes to meeting the exacting needs of our many Irish Food Customers.
Bryan Murphy


Dawn Farms Distribution